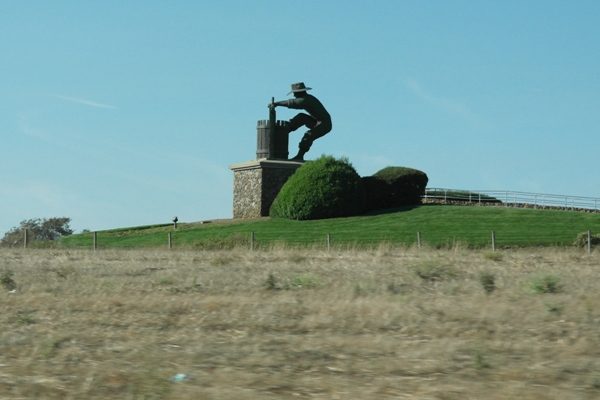 Lightning doesn't strike the same place twice, and as if it wasn't bad enough with one calamity in a year, Napa just had its third run-in with mother nature. My visit to the Californian north coast two weeks ago couldn't have been at a better timing. I arrived weeks after an earthquake and departed days before a hail storm, it was a blessed stay amidst the parched land baked by Californian sunshine.
Late January 2014, viticulturists were getting worried with the exceptionally little rainfall from 2013, a dry January and an early end to a warm winter. At a time when the rainfall collected should amount between 12 and 15 inches, the total rainfall in 2013 was merely between four and eight inches. In the field, grapevines were already showing their little leaf bud one month earlier than the norm. Bud break, as it is known, is the beginning of the annual growth cycle. This can only take place when ambient temperature reaches ten degrees Celsius and such weather typically occurs only in late February.
February 2014 saw Napa having a brief respite from drought but the following months contributed little moisture to sustain agriculture.  To date, most of California remains dry with little access to water, other than drawing from underground aquifers. But Napa and California are not the only one in the rough patch.
As of September 30, the monthly drought outlook chart provided by the United States National Weather Services showed almost a third were still in intensive drought. This includes California, Nevada, Utah, and increasingly so at the Pacific Northwest.
This drought, the longest since 1976, also made the state government took actions to preserve the vital underground water resource.
"The groundwater legislation signed by Governor Jerry Brown on Tuesday requires local water agencies to replenish underground aquifers that have been depleted. Farmers will likely have to meter their wells, and some may be forced to cease or dramatically reduce pumping."
Sunny, warm, and dry. Most parts of Napa not covered with vines were yellowed, making the patches of vineyard a distinctive oasis from afar.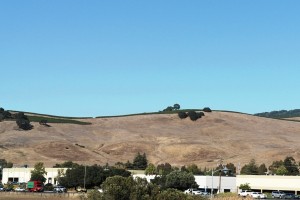 The second disaster happened on morning of August 24. A magnitude 6.0 quake shook the southern part of Napa Valley, mainly in downtown Napa, and caused severe damages to centuries old buildings and shattered many bottles held in local warehouses and retail stores. Vineyards were less affected and, fortunately, most of the grapes were not harvested and no wine was in midst of fermentation. Human casualty was also observed. Beth Cook, a wine specialist at St Helena Dean & Deluca was wearing a cast for her fractured forearm when she was trying to get out of the old building she resides in. She has since removed the cast and is undergoing physiotherapy.
The biggest victims were wineries with their oak barrels stacked up. Silver Oak Vineyards suffered tremendous amount of financial loss when three barrels of their top wines amounting to 100,000 dollars tumbled off. Adding salt to the injury, he saw his family's reserve bottles left shattered after the quake. Dahl Vineyards also lost a barrel of Pinot noir worth 16,000 dollars.
During my trip to visit the Trinchero Family Estates folks, I stayed at their Sutter Home Winery inn in St Helena and my observation was no sign of a massive shook but the garden was dry and crisp.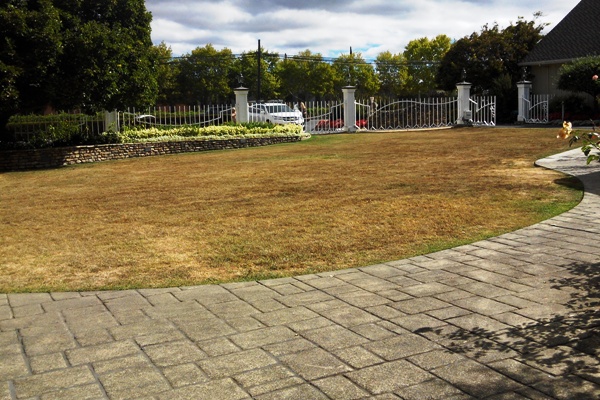 Regardless of how nature had played its cards, the Napa Valley Vintners is offering resources and providing avenues for people to get back on track. Come what may, keep calm and press on.