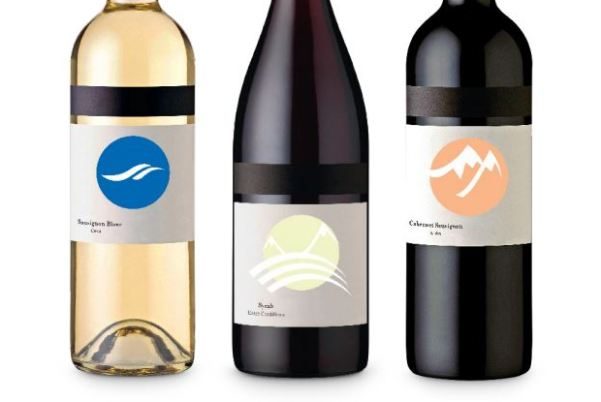 Admittedly, many wine professionals frowned on supermarket wines most, if not all the time. There is something intangible associated with supermarket that makes their good value goods seemingly lesser in quality and standards. Unfortunately for Chilean wines, they seem to fall under this misunderstood category. Honestly, I had held prejudice against them too.
Cheap, linear, and simple are some of the perceptions of Chilean wines. For a decade and maybe more, Chile has produced wines and juices for foreign brands. China, rank fourth on the list of top export destinations, has been known to bottle and apply their own labelling without accounting for the source of grapes. Shedding this reputation, Chile is now changing its strategy to market some of its wines among the world's premium by 2020. Posing an opportunity for the country's producers to showcase both brands and regions on a bigger stage.
The current outlook suggests simple quaff are still going around in large volume. According to the report by USDA Foreign Agricultural service, Chile produced about 1.3 billion litres of wines from its 129,000 hectares in 2013. 70 percent of this volume was exported, with close to 1.9 billion (US) dollars changed hands, to 150 countries. However when put in comparison to 2012, the export volume of Chilean wine had risen by 17 percent but the value moved upwards only by five percent.
To explain Chilean wines can be challenging. The country is a lean fillet on the west coast of South America, spanning overs 4,300 km from the north to south, picturesque desert landscape to polar ice fields. In reality, grapevines are found only for 1,200 km, and mostly closer to equator than other wine-producing regions in the world.
Chilean wines regions are managed with more administrative consideration than geology. Proximity to the Andes mountain range, and vineyard planted along the river, naturally the regions are all named after valleys. However this definition was often criticised for being insufficient to express homogeneity; the soil and climatic condition near Andes is very different from that of the coastal region.
To enhance the identity, three terms and corresponding logos were introduced to improve clarity. Costa for coastal, Entre Cordillera for the vast open plains, and Andes for vineyards sitting on the piedmont.
For the same reason Casablanca is ideal for Chardonnay, Costa regions are ideal cradles for finest white wines. The cold pacific ocean current brings thick fog into these coastal regions to slow ripening. Prevents over and early ripening of grapes that produce flabby wines. Ancient marine deposits contribute calcium compound that enhance acid structure, while sea breeze gives salinity to the wine.
Entre Cordillera, the plains open to the full exposure of sunlight while simultaneously tempered by the ocean and mountain influence. Robust varieties that favour long ripening like Syrah and Cabernet will benefit significantly. Expect a much rounder and rich sensation from wines from these areas.
Sunlight exposure is regulated on the west side of Andes mountain, results in huge temperatures difference between night and day. Cold air current that settles to the lower altitude also preserves acidity in fruits, allowing a slow and extended ripening process. Wines from such area will come across as elegant with the higher acidity, soft flavours and less punchy alcohol.
During a tasting session held late last month, I was bothered by some Cabernet Sauvignon for their apparent lack of tannins. Although this shortfall makes the wines approachable early, the reduced level of anti-oxidant resulted in oxidised wines that smelled of Sherry. Fortunately most white wines stood out with great variety characteristics and Sauvignon blanc was a winner.
The first impressive white wines was Leyda winery Reserva Sauvignon blanc, a vibrant companion for salad. Notes of green bell pepper, passion fruits like those from Marlborough, but with more weight that balances out by dash of lively acid energy. Errazuriz Wild Ferment Chardonnay from Casablanca was another head turner. Aromas of tropical fruits and vanilla, broad creamy texture carried by a clean soft acidity, before finished with sweet fruity ripeness. Star red variety of Chile, Carmenere, was equally remarkable. De Martino Legado Carmenere Reserva illustrated how complex this forgotten Bordeaux variety can be with its raspberry, curry spices, and light green stem notes. Neat, velvety and delicious.