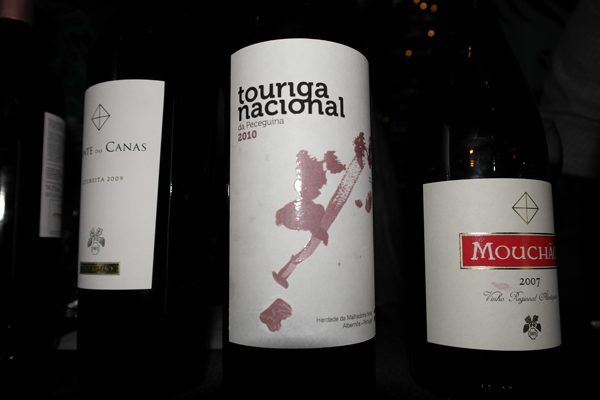 Portugal, known for its pastries, salted cod, fado music, soccer players, and most importantly, Port wines. Once a powerful maritime empire, today traces of Portugal influence have became tourist attractions in many cities like Macau and Malacca. In the wine aspects, Portugal is synonymous to Port wines. Been so since 1703, looks like it is time for change.
The 1703 Methuen Treaty put up by the British empire was one with many folds. For one, the treaty sought to gain Portugal support in the event a war broke out between English and France. Which was a common occurrence between the two countries, and often resulted in England lacking the much desired alcohol from France.
History text wrote that the Portuguese ambassador wasn't too certain of Portuguese wines, yet it was important for the wines to gain market share in London. Therefore the signed treaty had the tax for Portuguese wine charged at two-thirds of what was imposed on French wines. With this, Portugal switched sides leaving French alliance, went under English protection, and opened the doorway for Port wines into England.
The other effect from the treaty was on the wool industry which drew Portuguese gold into England. Thereby supported many small wool towns and forced Portuguese textile industry into a defunct state. And the rest, as they say, was history.
Other than exporting Port wine and corks for bottles, modern Portugal is trying to drive non-fortified wines into export market. A country filled with abundance of indigenous grape varieties, trying to mimic Italian success is an uphill battle. Look at Touriga Nacional, Touriga Franca and Tinta Roriz, and most people would be stumped by it. With more than 350 varieties documented, and close to 80 grape varieties permitted into Port, not many people will pay attention to grape varieties.
But putting these varieties matter aside, these wines are easily to get accustomed with. New wine drinker should find the Vinho Verde wines similar to a Sauvignon Blanc. Typically made with Alvarinho or Loureiro, Vinho Verde white wines from the Minho region are known as light, crisp and fresh with a touch of light fizzy sensation. But it wasn't easy to find one with a lasting impression, one producer I can recall is Quinta de Gomariz.
Red wines from Alentejano and Dão are similar to those from South Australia. Made using key grape varieties which go into Port wines, the wines project a rich black fruits and red fruits aromas, depending on the composition. Palate structures are usually approachable on release. Some good producers that can be found in Singapore are Quinta do Zambujeiro, Herdade da Malhadinha Nova, and Carmim with its Garrafeira Dos Sócios.
In a nut shell, the easiest way to describe dry red wines of Portugal is actually a dry Port. Equally great, but often overlooked.