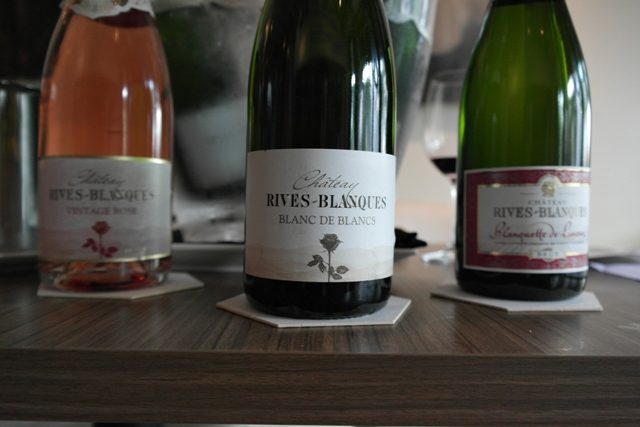 Prices of Bordeaux are out of hand, Burgundy just got devastated by hailstones (so was Champagne) and Rhône are getting expensive, if not already so. There are little affordable French red wine options available in Singapore, but not unless you are willing to explore the wines of Languedoc-Roussillon.
Lying along the Mediterranean coastline, east of southern Rhône, the name Languedoc originated from the phrase "langue d'Oc". Its history filled with success stories, and its people among the pioneers of many things we consider as today's norm. Here it was the place that first saw the widespread of root-stock grafting, this was also where sparkling wines were pioneered but held dearly by the people of Champenois.
What makes Languedoc special is its unique assortment of grapes and styles. Still, sparkling, fortified and rosé wines are made here. Grenache, mourvèdre, carignan, syrah, cinsault, mauzac, chardonnay, chenin blanc, and other Bordelais varieties aren't shy in this warm Mediterranean region. In other words, finding grapes that are planted in other parts of France here is a piece of cake. The other unique factor is its highly liberal regulations. But all forms of liberty cuts both ways. One, the lack of attention for their wines, the other, wines are affordable.
I care for quality but I care more for affordability, so it jolly well stays this way.
It is not everyday when we have local merchants bringing in Languedoc goodies. Wein & Vin recently took up the wine distribution for three Languedoc producers, Rives Blanques, Chateau Maris and Mas des Dames. These are my top picks.
Rives-Blanques Blanquette de Limoux 2010
Blanquette de Limoux is the unique sparkling of Languedoc. Made using the traditional method from 90% mauzac along with a mixture of chenin blanc and chardonnay, this was a good sparkling that can hold its own stage. Initial nose was restraint and neutral, but gradually open up with hints of apples. Bright tingling sensation on the palate before ending with a persistent long finish.
Rives-Blanques Blanc de Blancs 2009
A modernised expression of Languedoc sparkling, this comes under the appellation of Crémant de Limoux using a blend of chenin blanc and chardonnay. Unlike the Blancquette, this was significantly full and juicy. The initial attack focused on fresh acidity, but it didn't took long before a rounded sensation took over, showing the increased mid palate fullness.
Rives-Blanques La Triologie 2010
The crème de la crème white wine from Rives Blanques portfolio. A mixture of individually vinified chardonnay, chenin blanc and mauzac resulted in a beautiful mix of apple aroma supplemented with light touch of honey note. The palate was balanced by juicy texture and acidity that carried the wine from beginning to end.
Chateau Maris Continuite de Nature 2010
Carignan-based wines are often viewed as acidic, rustic, tannic, well structured but not (quite) well received. Although destined to be a back seat passenger, this 90% carignan and 10% syrah from vines grown since 1922 wasn't going down without a fight. Aromas were predominantly on red fruits, layered with fine texture of black fruits and purple flowers showing through with subtlety. Despite the high alcohol level, it was all about showing elegance on an intense full palate with minimal heat. Lively acidity and great wine making control made this a truly remarkable wine.
Mas des Dames La Diva 2009
There were a great deal of syrah-based wines presented during the tasting, but due to the reductive nature of syrah I wasn't enjoying the absence of aromas. Nonetheless the last bottle tasted was different, perhaps with the aeration taking effect before I put my nose into the glass. With the most coming from syrah and rest from grenache and alicante, the aroma from this organically made wine was simply black currant. Ripe tannins, soft acid and a neat finish. Good wine, but indisputably a food wine.
This short tidy list merely scraped the tip of a giant iceberg. With the current lack of attention on wines of Languedoc and Roussillon, they are without a doubt the best value for money region in France, period.